Regular price
Sale price
$12.00 USD
Unit price
per
Sale
Sold out

This organic lucid dream mixture is for those who want to go deep and explore their subconscious. Please keep in mind that the included Calea Zacatechichi (Mexican Dream Herb) is incredibly bitter, making this blend undrinkable as a tea. For this reason, this product is suggested for smoking use only. This blend is a potent enhancer of dream vividness as well as recall. It is composed of three herbs, all separately hailed for their dream-gateway properties, and all used ceremonially through countless generations. Since this is three herbs, it is a potent tea and should be tested at smaller doses at first. Happy Traveling :D

This smoking blend contains:

-Calea Zacatechichi - Known as the "dream herb", A plant used by the Chontai people of Oaxaca, Mexico to induce divinatory or lucid dreams.
-Blue Lotus Flower - A tea used by ancient Egyptions for its dream-enhancing properties and as a mild relaxant.
-Mugwort - Known as the "dream plant", used by California Indian tribes to improve people's dreams, and to enhance and generate spiritual experiences.
*DO NOT USE ANY PRODUCTS CONTAINING MUGWORT IF YOU ARE NURSING OR PREGNANT*
Instructions for use: Roll into a "joint" with rolling papers, or smoke in a bowl or pipe. It is best to use this product directly before going to bed, as to maximize the dream-enhancing effects.

Each Bag contains 4 grams Calea, 3 grams Blue Lotus, and 3 grams Mugwort. 10 Grams total.
The information provided on this site is for informational purposes only and is not intended as a substitute for advice from a physician or other health care professional or any information contained on or in any product label or packaging. The products and claims made about specific products on this site have not be evaluated by the FDA and are not approved to diagnose, treat, cure, or prevent any disease.
Smoking causes lung cancer, heart disease, emphysema, and may complicate pregnancy. Smoking by pregnant women may result in fetal injury, premature birth, and low birth weight. Cigarette smoke contains carbon monoxide; quitting smoking now greatly reduces serious risk to your health.
Share
View full details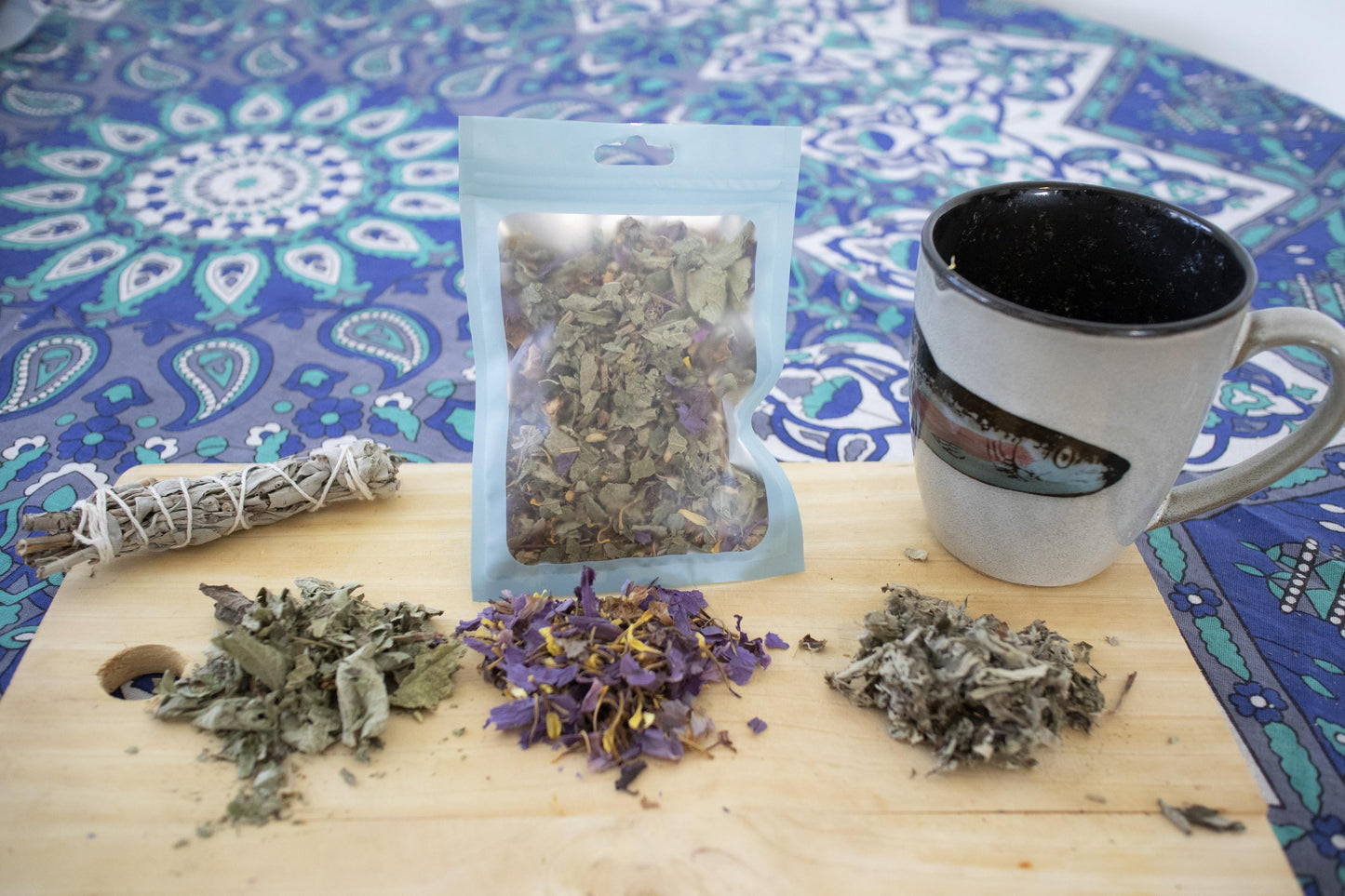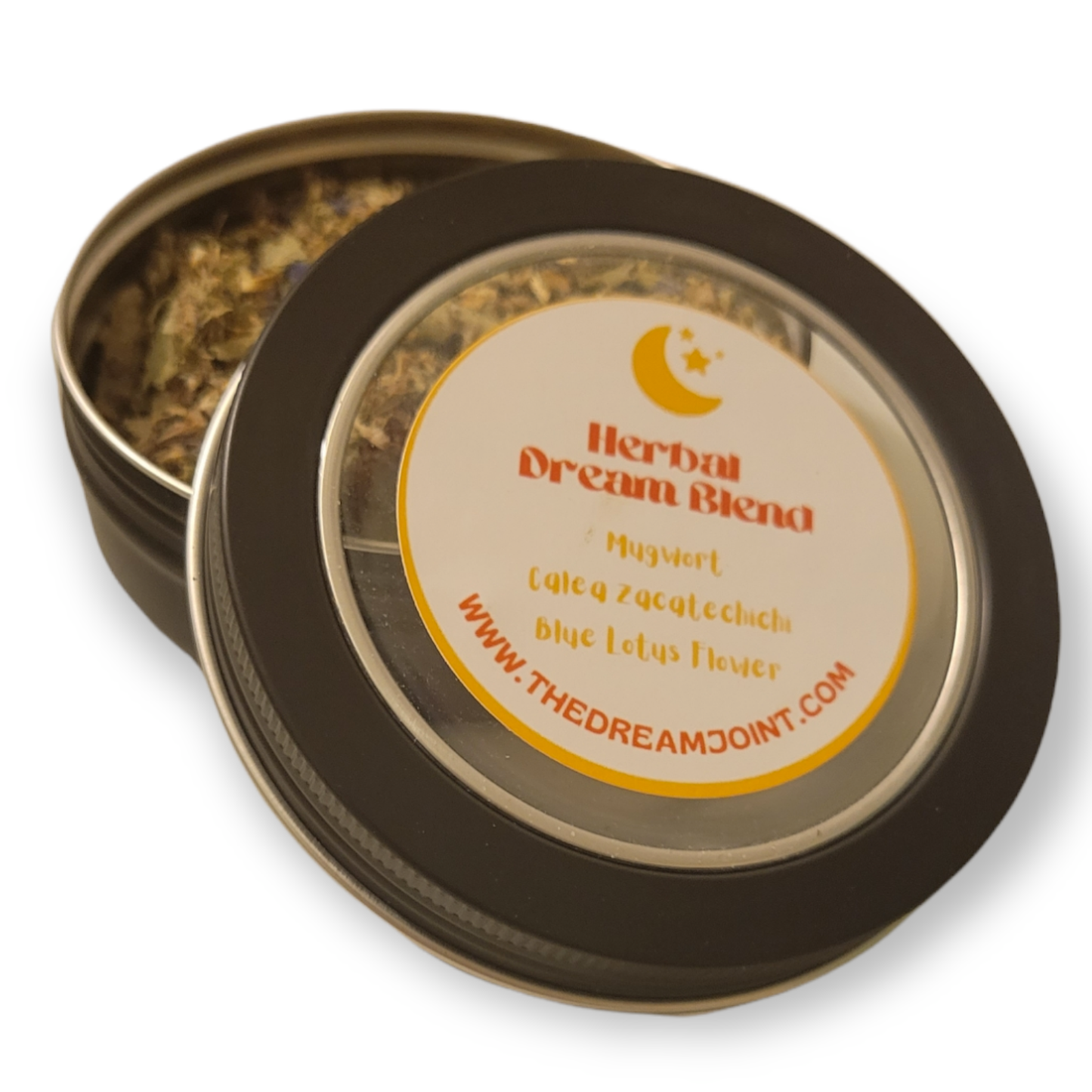 lucid dream
good product...learning how to use its properties still
Another quality product from Dream Joint
I've experimented with Cal-Z tea and mugwort tea before but never saw any results. Perhaps smoking them was the answer.
This blend contained Cal-Z leaves, mugwort, and blue lotus. I vaped them at about 190 C. I ground them up a bit so I could get a good mix of them into the tiny vape chamber. (I had to pick out the larger bark pieces). The mix was a bit harsh. I did a few hits before bed, and another set at WBTB O'Clock. I experienced a lot of floating and moving sensations while falling asleep at bedtime. My early morning dreams were move vivid and story-like than usual.