Regular price
Sale price
$10.00 USD
Unit price
per
Sale
Sold out
Mugwort has traditionally been used to soothe anxiety, as well as calm folks who are recovering from traumas like a seizure or drug overdose (Barrett & McNamara, 2012). Due to its calming nature, mugwort is often associated with sleep; however, its effects on dreams are what mugwort is most known for. Artemisia, the Latin botanical name of mugwort, comes from the name of the Greek moon goddess, Artemis (Nowakowski, 2016). The moon, as a guiding light of the night, hints at mugwort's abilities to enhance dreams. In folklore, it is said that mugwort helps the dreamer remember their dreams easier (Long, 1998). It is also said to help increase awareness during dreams, stimulate lucid dreaming, and increase psychic sensitivity (Andrews, 2015). Mugwort is believed to initiate clarity of the dream experience and bring awareness to the dream's purpose in waking life. It is known as a visionary herb that opens one to dreams of the future (Andrews, 2015). 

Mugwort has been classified as an herbal oneirogen, which is a plant that produces or enhances dream-like states of consciousness (Barrett & McNamara, 2012). Unfortunately, most of the oneirogenic benefits of mugwort have not been scientifically confirmed due to lack of funding in research (Barrett & McNamara, 2012). However, over centuries mugwort has been admired for its magical, mystical, and spiritual uses, especially for clairvoyance and warding off evil energy (Barrett & McNamara, 2012). Herbalist Scott Kloos (2017) says that mugwort leaves in all forms— tea, tincture, smoke, or even hung above the bed or placed under the pillow—promote vivid dreams and help uncover, access, and transform areas of psychic unconsciousness. Regardless of the lack of research-based studies, this unique plant continually shows up in many different anecdotes and literature across time.
Shelf-Life: This product has a shelf life of six months. 
The information provided on this site is for informational purposes only and is not intended as a substitute for advice from a physician or other health care professional or any information contained on or in any product label or packaging. The products and claims made about specific products on this site have not be evaluated by the FDA and are not approved to diagnose, treat, cure, or prevent any disease.
Smoking causes lung cancer, heart disease, emphysema, and may complicate pregnancy. Smoking by pregnant women may result in fetal injury, premature birth, and low birth weight. Cigarette smoke contains carbon monoxide; quitting smoking now greatly reduces serious risk to your health.
DO NOT USE IF PREGNANT OR NURSING

Share
View full details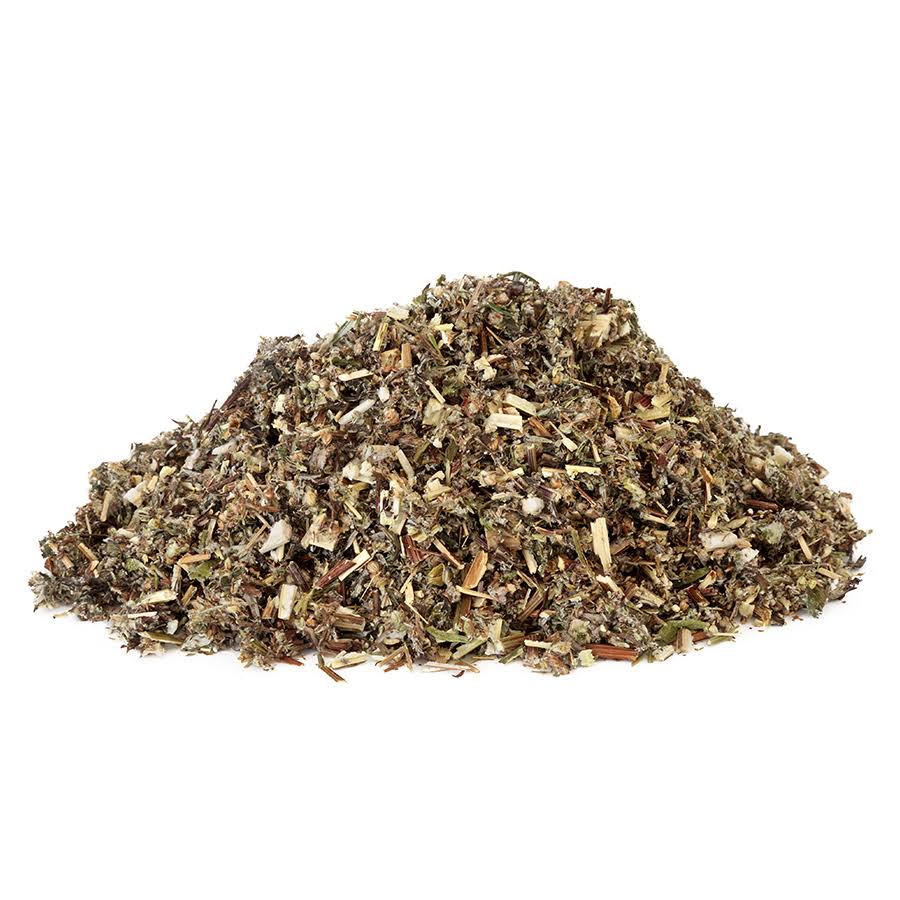 Mugwort - Dried Dream Herb